Natural Gas Peaker Plant Gets Climate-Friendly Facelift
Natural Gas Peaker Plant Gets Climate-Friendly Facelift
New battery add-on to Fresno facility improves air quality
FOR IMMEDIATE RELEASE: February 21, 2023
MCE Press Contact:
Jenna Tenney, Manager of Communications and Community Engagement
(925) 378-6747 | communications@mceCleanEnergy.org
SAN RAFAEL and CONCORD, Calif. — The future of energy isn't in the literal dinosaur of fossil fuels. Clean energy technologies like battery storage are rapidly transitioning us away from the harmful effects of our ancient power supply.
California residents can now breathe easier thanks to MCE's newest resource adequacy project which converts a natural gas-fired peaker plant into a state-of-the art energy storage hybrid. The addition of 16 megawatts of battery storage to the 48-megawatt facility enables the plant to burn significantly less fuel than a standard gas site. The project reduces particulate emissions from the facility by as much as 78%, improving local air quality.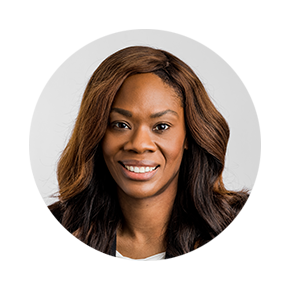 "Burning fossil fuels makes people and our planet sick," said Shanelle Scales-Preston, MCE Board Chair and City of Pittsburg Mayor. "This project fights climate change and builds healthier communities for those that need it most."
The new battery hybrid project in Fresno, California, was created in partnership with Wellhead Power eXchange, LLC, using their Hybrid ElectricGas Turbine technology that was co-developed with General Electric. The battery will shorten the amount of time the natural gas plant is operating while increasing the quality of its reliability services which support wind and solar generation. Based on previous hybrid conversions, the Wellhead project is expected to reduce greenhouse gas emissions by up to 60% and water usage by up to 80%. The project will help MCE:
Combat climate change by reducing greenhouse gas emissions,
Create cleaner air for local residents,
Equitably benefit disadvantaged communities in Fresno, and
Support the transition to a clean energy future.
Learn more about MCE's clean resource adequacy efforts here.
###
About MCE: MCE is a not-for-profit, public agency that has been setting the standard for clean energy in California since 2010. MCE offers 60% renewable power at stable rates, significantly reducing greenhouse emissions and reinvesting millions in local programs. Serving a 1,200 MW peak load, MCE provides electricity service and innovative programs to more than 575,000 customer accounts and 1.5 million residents and businesses in 37 communities across four Bay Area counties: Contra Costa, Marin, Napa, and Solano. For more information about MCE, visit mceCleanEnergy.org, or follow us on Facebook, LinkedIn, Twitter and Instagram.
https://cal-cca.org/wp-content/uploads/2018/07/logo.png
0
0
Jackson
https://cal-cca.org/wp-content/uploads/2018/07/logo.png
Jackson
2023-02-21 11:24:25
2023-02-21 11:24:25
Natural Gas Peaker Plant Gets Climate-Friendly Facelift