MCE Reports $4.58 Million in 2022 Energy Efficiency Savings
MCE Reports $4.58 Million in 2022 Energy Efficiency Savings
More than $2.35 Million in Rebates Paid to Bay Area Customers
FOR IMMEDIATE RELEASE
July 26, 2023
Press Contact:
Jackie Nuñez, Bilingual Communications Manager
(925) 695-2124 | communications@mceCleanEnergy.org
SAN RAFAEL and CONCORD, Calif. — MCE has released its 2022 Energy Efficiency Annual Report highlighting bold strides to help customers save energy. MCE customers received over $2.35 million in rebates, reducing CO2 emissions by 20,793 metric tons in 2022 – equivalent to taking over 4,600 gasoline-powered cars off the road.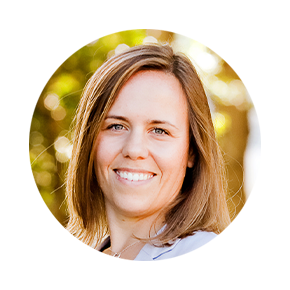 "Helping people use energy more efficiently is one key way to meeting the growing demand for energy," said Alice Havenar-Daughton, MCE's Vice President of Customer Programs. "That's why in 2022, MCE focused on understanding and removing barriers that residents and businesses face when saving energy. Together, we avoided $4.58 million in system-wide energy costs and improved the health and safety of hundreds of families and businesses."
All of the $2.35 million in rebates helped residents and businesses make upgrades to save energy across lighting, refrigeration, air conditioning, and more. Low-income, state-designated disadvantaged communities who are traditionally underserved by energy efficiency programs were prioritized among many of MCE's initiatives. Eight multifamily properties will receive over $580,000 to complete energy upgrades across 784 low-income units.
Over 360 residents received $1.5 million in no-cost air sealing, insulation, and other efficiency upgrades to save money on their energy bills while increasing comfort.
Incentives also included:
$146,000 for agricultural customers
$478,000 for businesses
Almost $200,000 for industrial customers
Looking ahead, the California Public Utilities Commission has unanimously approved $78 million in energy efficiency funding to support MCE programs for 2024-2027.
Visit MCE's customer programs page to learn more about energy efficiency, electrification, and workforce education programs.
###
About MCE: MCE is a not-for-profit public agency and the preferred electricity provider for more than 580,000 customer accounts and 1.5 million residents and businesses across Contra Costa, Marin, Napa, and Solano counties. Setting the standard for clean energy in California since 2010, MCE leads with 100% renewable power at stable rates, delivering a 1200 MW peak load and significantly reducing greenhouse emissions and reinvesting millions in local programs. For more information about MCE, visit mceCleanEnergy.org, or follow us on your preferred social platform @mceCleanEnergy.
https://cal-cca.org/wp-content/uploads/2018/07/logo.png
0
0
Jackson
https://cal-cca.org/wp-content/uploads/2018/07/logo.png
Jackson
2023-07-26 08:47:00
2023-07-31 08:48:37
MCE Reports $4.58 Million in 2022 Energy Efficiency Savings