About this event
Event Description
Join us at the CalCCA 2023 Annual Conference taking place May 17-19 in sunny San Diego. The conference will be action-packed with many opportunities to mix and mingle, share ideas, learn from experts about the latest industry trends and challenges, and network with members, partners, and policymakers. Don't miss out on California's premier CCA event!
The Basics
Event: CalCCA 2023 Annual Conference
Theme: Powered by Community
Date: May 17-19
Start: 4:00 p.m. May 17
End: 6:00 p.m. May 19
Attire: San Diego Business Casual
Location: Marriott Marquis San Diego Marina
Program Highlights
May 18 will feature eight workshops running in parallel with staff committee meetings. Workshops provide an opportunity to explore in detail program and technical topics including procurement challenges, role of community advisors, unlocking funding opportunities (IRA & IIJA), offshore wind development, Lancaster hydrogen hub, western regional coordination and CCA model practices.
May 19 will consist of plenary sessions interspersed with keynote speakers and awards, elected officials luncheon and conclude with a networking reception. For program updates go to the CalCCA Annual Conference webpage here.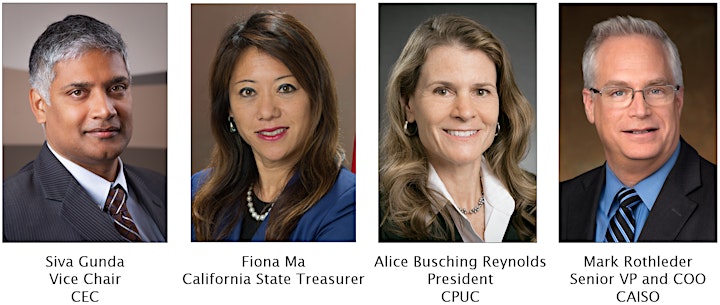 Summary of Key Dates:
February 16: Start of Early Bird Registration for Members
March 31: Close of Early Bird Registration
April 26: Last day to receive discount on hotel rooms (important: discount rooms will likely run out before April 26)
Step 1: Register
This is the special members-only Eventbrite site for registration. This is where our members can register staff, board members/local electeds, community advisory committee members, local NGOs, and others they would like to invite/sponsor. You can register several members of your team at once – just add the name, affiliation, and email for each person on your invite list. Each CCA has a unique code to use at checkout – your attendance is complimentary. Alternatively, you can just pay with credit card. Please reach out to Jackson McDonough at jackson@cal-cca.org if you need your CCA's registration code.
Early Bird Registration for Members: $750 per person until March 31.
Late Bird Registration for Members (After March 31): $850 per person.
Registration for the above includes:
Admission to all panels, workshops, and networking sessions
Opening reception on May 17
Breakfast, lunch, and dinner on May 18
Breakfast and lunch on May 19
Access to all program materials online through event app
NEW: May 19 Elected Officials Luncheon: $90 per person.*
The luncheon is on May 19, 12:00-1:30 p.m. in the Coronado Room
* Registration under this a la carte item is for local elected and appointed CCA oversight board/commission members who just want to come for the special lunch on May 19. NOTE: The luncheon is already included for officials that are registered for the entire event. Email jackson@cal-cca.org if you need to check a board or commission member's registration status.
Important: Non-members will have a different registration site so please don't share the Member-only Eventbrite link outside your CCA. We are opening registration to members first to ensure members are given first dibs on registration and discounted hotel rooms. CalCCA will invite partners and speakers to register soon. We may open the 2023 conference to a wider audience closer to the event date if space permits.
Step 2: Book a Room
The CalCCA Annual Conference is held at the Marriott Marquis, San Diego. There will be a limited number of on-site hotel rooms available at a reduced group rate. The group rate starts at $279 per room (plus taxes and fees).
You will receive the group code to book hotel rooms after registering for the conference (see Step 1 above for registration instructions). Rooms available through the group discount are extremely limited.
Note: April 26 is the last day to receive discount on hotel rooms (important: discount rooms will likely run out before April 26). Please book early!
Hotel Changes or Cancellations
Hotel reservation changes, including cancellations, must be done through the hotel directly. Please note that any requests received after April 26, 2023 at 5:00 PM will be booked on a space and rate availability basis. Hotel is subject to sell out before the deadline date so book quickly!
Additional Event Info
On-Site Parking
Parking at the hotel is $13/hour, $40/daily. Valet parking: $60 daily. Electric car charging is available but please call the hotel in advance to confirm availability. Max height clearance is 6'5".
Transportation
The Marriott Marquis is a short 10-minute drive (3.3 miles) from the San Diego Airport and located next to the Convention Center stop for the San Diego Trolley.
Refunds
Members will be invoiced for their registrations on Friday, April 17. Refunds will not be available after this date. Substitutions are fine – please email Jackson McDonough (jackson@cal-cca.org) to replace one registrant with another.
Covid-19
All attendees are expected to be vaccinated against COVID-19. We encourage you to take a COVID test within 24 hours prior to arriving at the conference.
Media
Media interested in attending should contact Leora Vestel (leora@cal-cca.org). CalCCA reserves the right to limit participation of the media at any of our events and meetings.