Bay Area Businesses Plug in for Thousands in Energy Bill Savings
Bay Area Businesses Plug in for Thousands in Energy Bill Savings
Low– and no–cost energy efficiency upgrades available
FOR IMMEDIATE RELEASE
October 10, 2023
Press Contact:
Jackie Nuñez, Bilingual Communications Manager
(925) 695-2124 | communications@mceCleanEnergy.org
SAN RAFAEL and CONCORD, Calif. — Bay Area businesses are plugging in to clean energy with MCE's Strategic Energy Management program. To date, MCE has provided $650,000 to nearly 70 businesses in Contra Costa, Marin, Napa, and Solano counties to support energy efficiency projects that save them an average of $34,000 a year.
"Working with an energy coach [through MCE's program] helped us identify dozens of opportunities to reduce our energy usage and save money. Most notably, they recommended a design change on a refrigeration system upgrade that ultimately saves us 8% on operating costs," said PJ Quesada, Vice President of Ramar Foods, a family-owned Filipino food manufacturer in Pittsburg, CA.
The no-cost energy management program provides businesses and nonprofits:
A dedicated expert to find options that best fit the business or organization,
A site walk-through with an energy coach and an engineer to identify energy-saving opportunities,
Rebates for lighting, motor upgrades, refrigeration, and water heating equipment, and
Custom-calculated incentives for larger, complex projects.
MCE expects to reduce an estimated 148,000 megawatt–hours of energy consumption, equivalent to taking 23,340 gas-powered cars off the road, and provide roughly $148 million in benefits over the next eight years.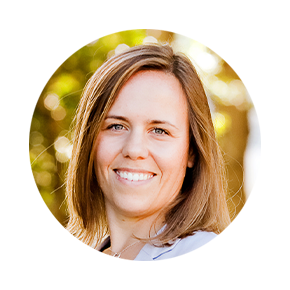 "Participating in our Strategic Energy Management program is a smart and easy choice for local businesses," said Alice Havenar-Daughton, MCE's Vice President of Customer Programs. "Businesses can save 3-15% on their energy bills with little to no capital investment, making it a win-win for their bottom-line and the planet."
"Not only are we saving thousands on our energy bills, we are prolonging the life of our equipment by tweaking our operating habits," added Quesada. "We also used some of the rebates from MCE – over $14,000 so far – to keep on investing in our business. We have to do everything possible to make sure that we can stay competitive, and the energy management program played a central role in this effort."
Commercial, industrial, and agricultural customers, including nonprofits, in Contra Costa, Marin, Napa, and Solano can start saving at https://www.mcecleanenergy.org/energy-management.
###
About MCE: MCE is a not-for-profit public agency and the preferred electricity provider for more than 580,000 customer accounts and 1.5 million residents and businesses across Contra Costa, Marin, Napa, and Solano counties. Setting the standard for clean energy in California since 2010, MCE leads with 100% renewable power at stable rates, delivering a 1200 MW peak load and significantly reducing greenhouse emissions and reinvesting millions in local programs. For more information about MCE, visit mceCleanEnergy.org, or follow us on your preferred social platform @mceCleanEnergy.
https://cal-cca.org/wp-content/uploads/2018/07/logo.png
0
0
Jackson
https://cal-cca.org/wp-content/uploads/2018/07/logo.png
Jackson
2023-10-10 21:04:03
2023-10-30 21:53:15
Bay Area Businesses Plug in for Thousands in Energy Bill Savings